It was a Wednesday evening, the night before trash pick-up. The nest was empty of our five children. My husband was sitting in the chair watching television. I was walking (not softly, I have to say!) around the house, emptying the wastebaskets and hitting the floor with them much harder than necessary I have to admit. Just as I emptied the last basket, my husband says, "Do you want some help?" I bit my tongue to keep from saying, "It's a little late." Instead I said, "I'm done now." And then came the question: "Why didn't you ask?" I wanted to scream, "Why should I have to ask? Trash pick-up comes every Thursday morning!"
How often do we struggle with things unnecessarily, feel sorry for ourselves, fail to be as productive as we could be, or miss out on a lot of fun, simply because we fail to ask for help?
Here are 9 common reasons we fail to ask for help:
1) We think we should be able to do it ourselves.
2) We think we can do it better than anyone else.
3) We think it would take too long to explain what we need.
4) We're not exactly sure what to ask for.
5) We're not sure who to ask.
6) We're not sure how to ask.
7) We're not organized enough to ask.
8) We don't want to inconvenience someone else.
9) We don't want to pay for help.
In the case of the scenario I described at the beginning, I have to admit the reason I didn't ask for help from my husband was pride. Sometimes I hate admitting that I need – or simply want – help!
Emily Bronte once said, "Proud people breed sad sorrows for themselves." In the case of business owners, our pride breeds loss of profit, productivity, and peace of mind.
If you're drowning in paper, sidetracked by lack of systems, or overwhelmed by overcommitment, please ask us for help. Simply reply to this email, tell us about your challenges and we'll connect to determine the best course of action for you.
Asking for help is not a sign of weakness—it is a sign of wisdom!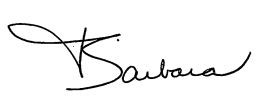 -----------------------------------
For years I (Andrea) had ALL 9 EXCUSES Barbara described above as to why I couldn't take a 'real' vacation. Asking for help and delegating has always been a challenge for me. But in order to live Productive Environment Institute's directive to "Accomplish Your Work AND Enjoy Your Life", I had to change that.
Well, I'm happy to report that I just enjoyed a week-long vacation with my family and did absolutely NO work. I was somewhat forced to unplug since we were on a cruise in the middle of the ocean and I chose not to pay extra for wifi--which was fabulous!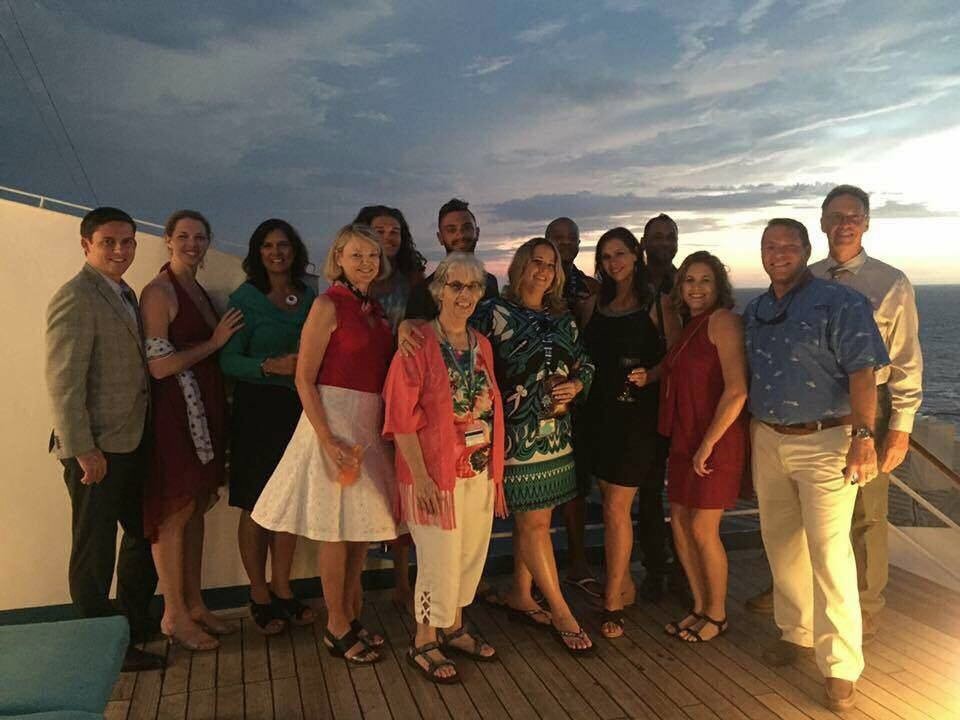 And, the best part...because I had systems in place and I asked for help, the world, in fact, did not stop spinning without me. '-)
In addition to business related systems, one of my concerns was having someone take care of my dog Franklin for a week. Living at the beach, it's not hard to find volunteers to dog sit---but I also wanted to have paying guests during the busiest week of the Summer! So I needed someone who would a) pay to rent the condo for the week of July 4th AND b) walk, feed, and hang out with Franklin.
So I put the word out (asked for help!)---and it worked out that a friend's family was planning to come to Carolina Beach that week anyway, and agreed to rent the condo, and take care of Franklin! I was happy, they were happy, and best of all...Franklin was happy! :-)
Next, I had a zillion things I needed to tell them---how to walk, feed and care for Franklin, Wi-fi code, how the remote controls work, etc etc...so to make it easy for all of us, I created a Checklist with instructions for them called Vacation/Dog Sitting Instructions for Len & Cindy. You can see it here.
Having this Checklist allowed me the freedom to enjoy my vacation knowing that things were being taken care of at home with minimal questions or concerns. I tried to cover all the bases and it worked out quite nicely! :)
I created a similar Checklist for business related items that were handled by my Virtual Assistant. I can't tell you how freeing that was! I did miss one or two things, but they were not earth shattering, and overall, it was smooth sailing (or cruising :)!
So yes, I agree with Barbara 100%---asking for help---and being clear about exactly what you want or need---can be VERY liberating!
We can help you create Detailed Checklists, Policies, Procedures and Processes for your business--and your life! Reply to this email with a brief description of your situation and we'll set up a call to discuss---and/or...would you like us to do a training on this in one of our Productivity On Demand webinars? Let us know! ')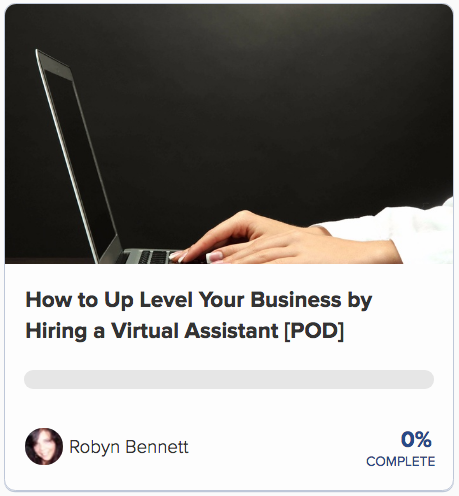 Just before I left for vacation, I interviewed Robyn Bennett, aka The Technology Queen, about how to find, hire, and leverage a Virtual Assistant to help grow your business---this is one of the BEST ways a business owner can ask for and get help!
Maybe you've considered it, but you came up with all 9 of the excuses Barbara mentioned at the beginning as to why you just couldn't or wouldn't hire an assistant---either onsite or virtual. So stay tuned for this upcoming webinar! We'll share the registration link soon!
In the mean time, check out all the fabulous webinars and mini-courses in Productivity On Demand already!
And we have SO much more in store for you! Join now to access all current and future content at our lowest membership rate. You will be grandfathered in at the current price and it will never go up for you!