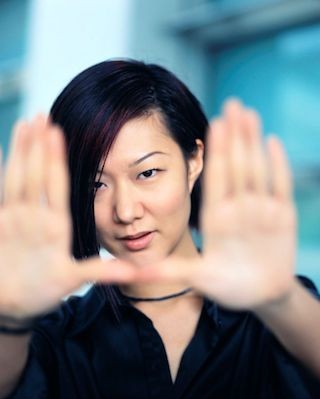 Productivity Consulting is such an intimate experience between consultant and client. You truly get to know the ups & downs of their business and life as you help them set up systems to handle all the information that flows through their inboxes---physical and digital. So it's important to start the initial conversation in your content marketing directed to that ONE person—your ideal client!
People end up on your blog, and/or reading your emails a number of ways. They may be referred to you by friends or colleagues, or reach one of your blog posts through an Internet search. However someone finds your blog and subscribes to your list, that person doesn't care how many other people you are trying to reach. If you receive 1000 unique visitors to your blog each month, none of those human beings is thinking about any of the others.
This is why it is extremely important to write in the second person. This means addressing your content to the words you, yourself and yours. No matter how much traffic you get, your blog is visited, and your emails are read by a single person at a time. If someone was talking to you, across a coffee table in a friendly chat, wouldn't you prefer it if they spoke to you as an individual, rather than a member of a group?
People love being recognized for who they are as an individual.
When you write your content as if you are speaking to that individual, a single person, that person that reads your content as if you were doing exactly that. When the human brain encounters the word "you" in communication, in print or online, it regards that communication as personal.
That person then becomes alert to the message you are sending. This sense of intimacy leads to your blog visitors reading more of your content and staying on the page longer. This helps with search engine rankings, which means you get more generic traffic, and those additional web surfers also feel as if you are speaking to them in a one-on-one conversation.
You may not realize it, but those conversations are actually part of your Client Onboarding Process.
---
Sign up for our Client Onboarding for Productivity Consultants™ Course + Downloadable Planner.
Save $20 for a limited time. Offer expires May 5th.